Bitcoin exchange office in Warsaw
Choose a proven
Bitcoin exchange office in Warsaw
and enjoy a quick, stress-free exchange cryptocurrencies stationary or online. We provide attractive conditions for the sale or purchase of cryptocurrency and full transaction convenience.
Cryptocurrency exchange in Warsaw – stationary or online?
Our
cryptocurrency exchange office in Warsaw
offers the possibility of making transactions both stationary at the headquarters companies and over the Internet. Both solutions are characterized by a high level of security, so the final choice depends on the buyer's preferences.
Online transactions are faster, available at any time of the day or night and do not require travel to our headquarters. On the other hand, stationary exchange allows you to immediately get cash in exchange for your cryptocurrencies, without having to make separate transactions to withdraw it.
Bitcoin exchange in Warsaw – how it works ?
Online exchange at the Bitcoin exchange office in Warsaw takes place via our website. All you have to do is choose the cryptocurrency you are interested in, enter your wallet address, complete a few quick formalities and pay for the transaction. The whole process is hassle-free and fully automated, so you can count on a quick transfer of funds. In the case of a stationary exchange, all you have to do is show up at our headquarters and report your needs, and we will immediately organize the exchange and guide you through each stage. As soon as we receive confirmation that the transaction was successful, you will immediately receive the agreed amount of cash.
What does the stationary exchange look like?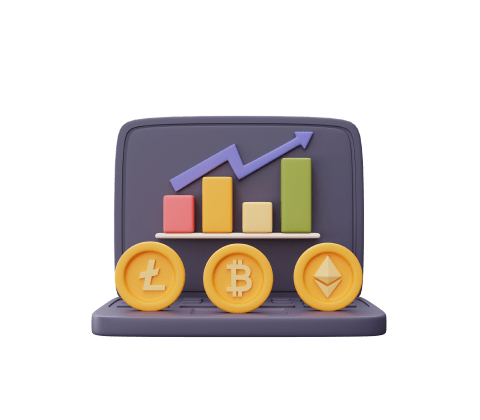 CONTACT AND MAKE AN APPOINTMENT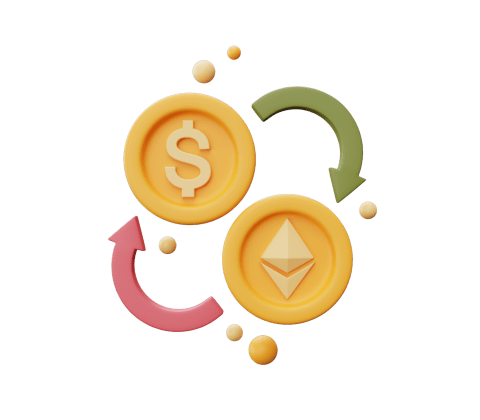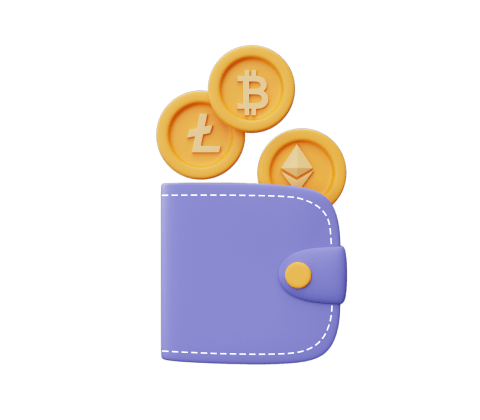 What does a land-based BTC purchase look like?

Visit the cash office.
Accept the exchange rate to buy the cryptocurrency.
Give the employee your BTC wallet address and cash.
You will receive cryptocurrency to the wallet you specify.
What is BTC stationary sales like?

Prepare access to your wallet and visit the exchange office.
Accept the rate at which you will sell the crypto.
Transfer funds to the wallet address indicated by the employee.
Enjoy the cash you receive.
Crypto exchange office in Warsaw – available services
Crypto exchange office in Warsawenables stationary or online exchange of all the most popular cryptocurrencies, such as such as Bitcoin, Litecoin or USDT, a cryptocurrency holding USD value popular among our clients, and many other altcoins.
By default, stationary sales and purchases are made in Polish zlotys, but we also accept exchanges for US dollars or euros, subject to prior agreement. p>
We are committed to responding to the needs of all our customers in the best possible way. We know that many people want to exchange cryptocurrencies for cash, but they don't have time to go to the Bitcoin exchange office in Warsaw. For this reason, we also offer a concierge service where we can complete the transaction at a place of your choice, for example at the airport, at your office or any other location.
Bitcoin exchange without verification – is it possible?
Bitcoin exchangeallows you to make transactionsno verification. It's a convenient and fully legal way to buy cryptocurrencies, while protecting the buyer's privacy. We provide the possibility of conducting transactions anonymously. At the same time, we take care to comply with all national and European regulations in the field of financial transactions.
Cryptocurrency exchange in Warsaw – is it safe?
We make every effort to ensure that customers of our Bitcoin exchange office in Warsawfull security and transaction comfort. Stationary exchanges take place in a secured building, while online transactions are made using proven solutions that put the user's privacy first.
We operate fully legally, in accordance with the provisions of Polish law. The transaction is not carried out by an anonymous entity with an uncertain status, but by a real, registered company. Exchanges made at our cryptocurrency exchange office in Warsaw are made on transparent terms, after the buyer has familiarized himself with the current exchange rate and accepted it.
HAVE QUESTIONS? DO YOU WANT TO CONTACT US?
---
Work hours:
Monday – Friday: 10:00 – 18:00
Saturday: Please contact us.
Sunday: Please contact us.