Your
cryptocurrency
exchange
Exchange Bitcoin, Ethereum and other cryptocurrencies on preferential terms.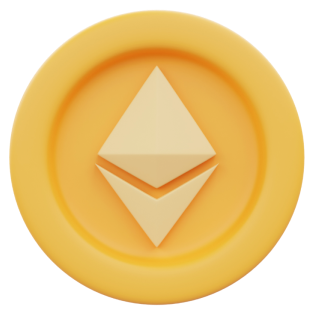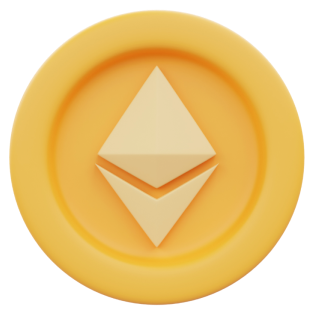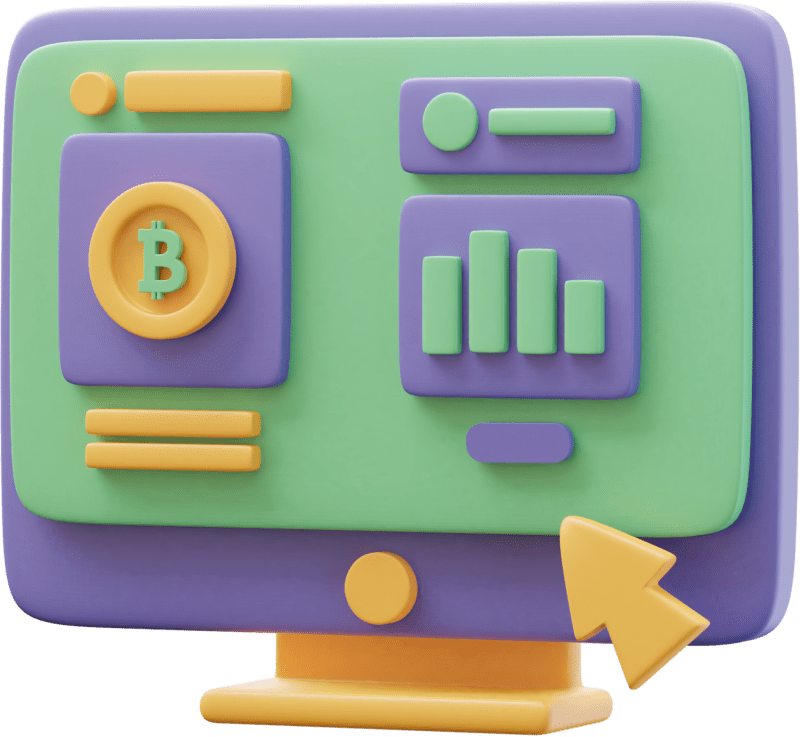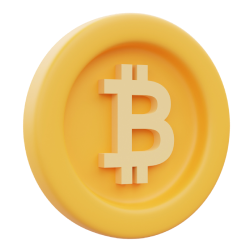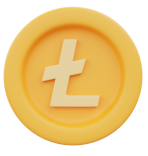 Exchange Bitcoin, Ethereum, USDT and other cryptocurrencies without verification
You deserve the highest quality of service.
We understand that and we want you to see it.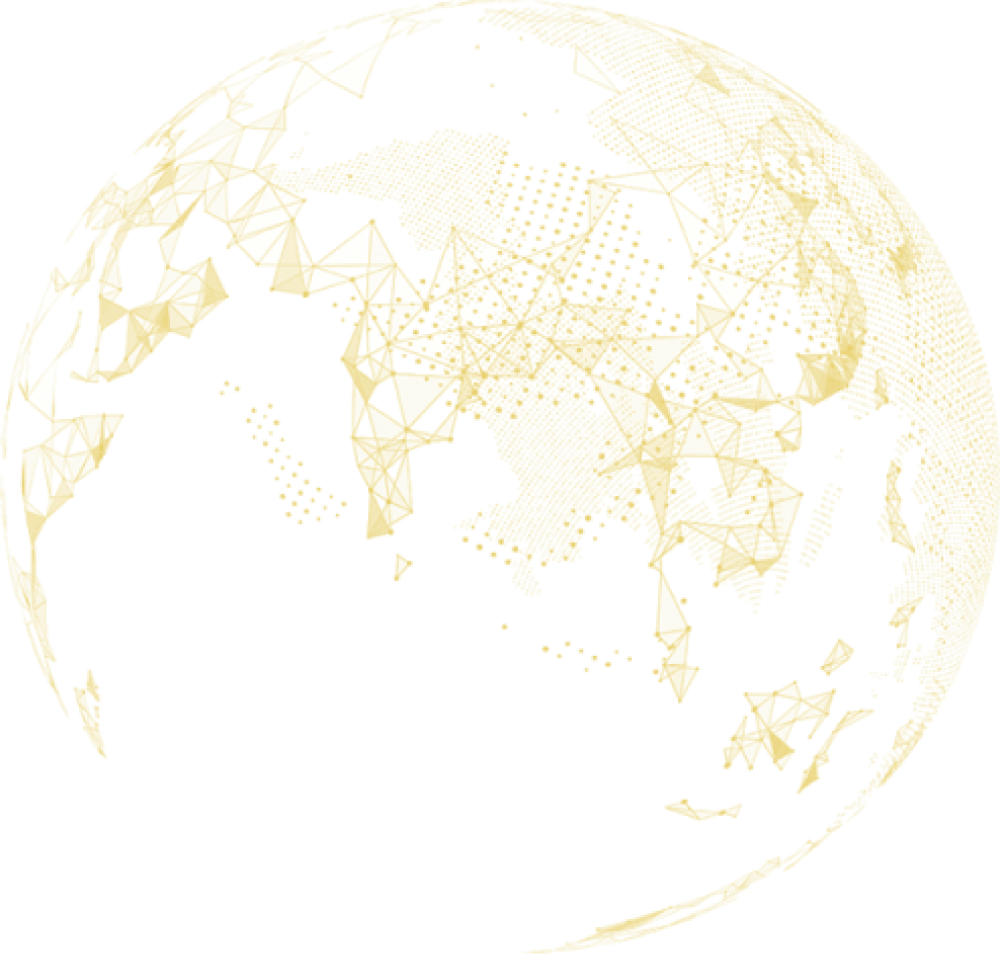 Thanks to many years of experience, we know how to efficiently carry out a transaction, regardless of its volume.
We are grateful for the trust you place in us. We perfectly understand your needs. We guarantee a cryptocurrency exchange process that is not only simple, but above all safe and free from the risk of bank locks.
We care about your interests, which is why we are flexible. You can buy and sell cryptocurrencies instantly at any time.
We operate in accordance with current KYC/AML procedures and applicable laws.
YOU SELL
CRYPTOCURRENCY
0 – 175 000 PLN
3%*
> 175 000 PLN
Individual commission*
YOU BUY
CRYPTOCURRENCY
0 – 175 000 PLN
3%*
> 175 000 PLN
Individual commission*
*relative to the stock price (spot)
IN ORDER TO ENSURE COMFORTABLE EXCHANGE CONDITIONS, PLEASE CONTACT US IN ADVANCE.
Cryptocurrency exchange Warsaw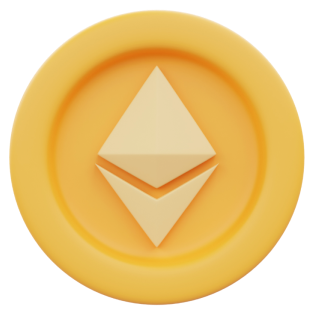 The stationary cryptocurrency exchange office bitcoinwymiana.pl is a new standard on the market. Competitive commissions, privacy and the reliability you expect. Visit the crypto exchange office in Warsaw at ul. Marszałkowska 126/134 and enjoy individual exchange conditions for Bitcoin, Ethereum, USDT and others. If you want to buy crypto with BLIK without leaving your home, use an online cryptocurrency exchange without verification. To provide an even better experience with the exchange of crypto for cash, we have introduced the Concierge service.
In addition, if you are interested in knowledge about cryptocurrencies, you will find on our website valuable and current information from the market, news about Bitcoin, information on the basics of investing or data on the latest trends. Cryptocurrency exchange Warsaw – we invite you to use our services!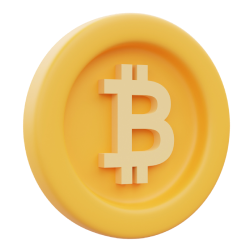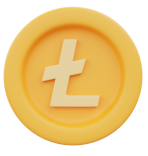 We are pleased to enable you to invest or realize profits from cryptocurrencies.
You are in good hands.
We guarantee full trust. Everything you share with us remains strictly confidential and does not leave the door of our office. We encourage you to contact us via encrypted messengers.
Stationary transactions are carried out in a comfortable office in the center of Warsaw and in conditions that are safe for both parties.
We are happy to share information, current knowledge and our view on the cryptocurrency market.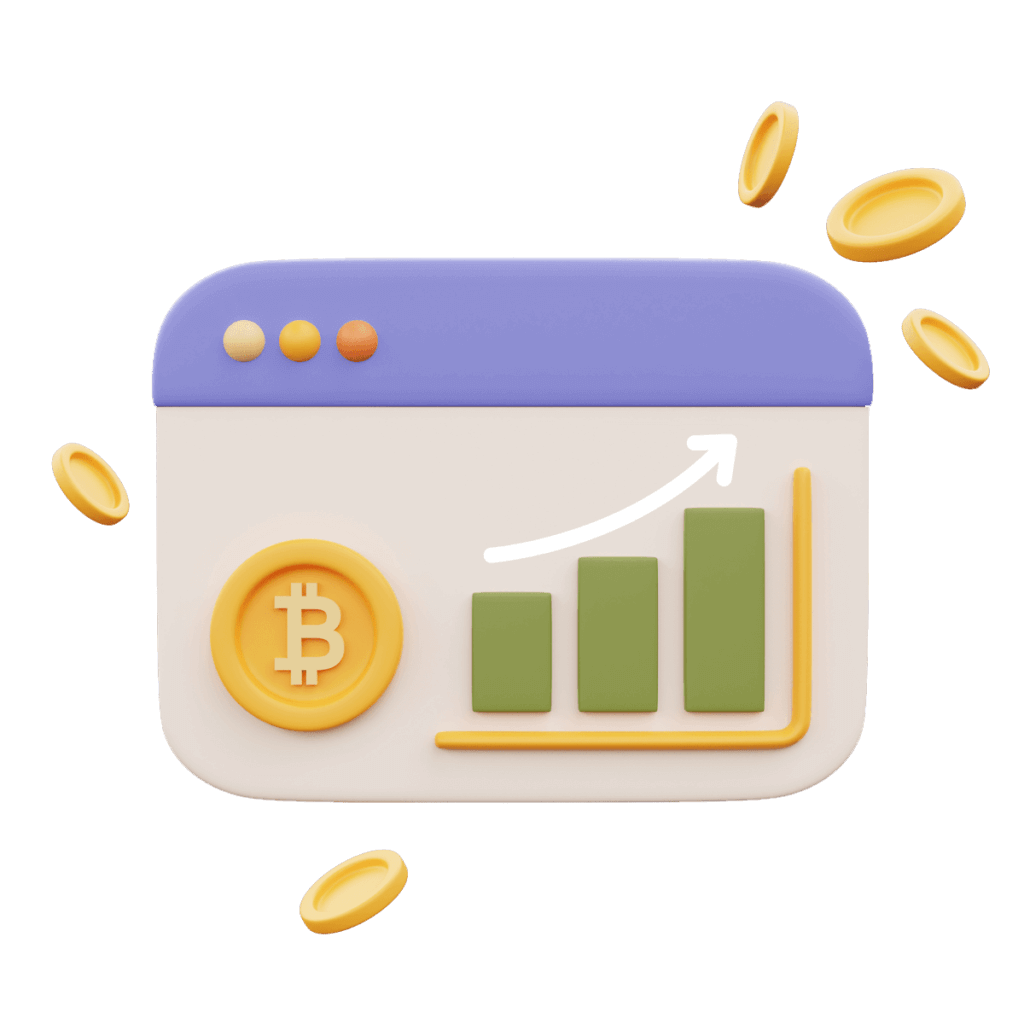 Bitcoin to PLN exchange
Exchange of Bitcoin for PLN and other cryptocurrencies, including USDT on transparent, favorable terms, completely safe and legal. Use the services of a stationary cryptocurrency exchange and quickly get the cash you need.
Bitcoin to PLN exchange – is it possible?
Bitcoin to PLN exchange is one of the key services in our offer. We know that our clients have various goals and needs, which is why the exchange of cryptocurrencies for zlotys also includes e.g. USDT, i.e. a stable-coin reflecting the current USD exchange rate, as well as Ethereum and other cryptos.
Thanks to this, everyone will be able to complete the transaction they are interested in. As to whether Bitcoin can be converted to cash in other currencies, we also allow transactions in Euros and US Dollars, subject to prior arrangements.
Exchange Bitcoin for PLN – stationary or online?
In our exchange office, it is possible to exchange cryptocurrencies for PLN stationary, in Warsaw. This form allows the customer to get cash immediately, without the need to withdraw the funds separately.
The entire process is carried out in accordance with Polish law. Our exchange office is a registered, fully legal company. You can count on the highest standards of customer service – our representatives will be happy to answer all your questions.
Where to exchange Bitcoin for PLN?
The answer to the question of where to exchange Bitcoin for PLN will depend on the chosen form of transaction: in the exchange office or outside it. In the first case, the conversion of Bitcoin into PLN takes place at the company's headquarters in Warsaw. We provide high security and transaction comfort.
However, not always a customer who wants a stationary exchange has the opportunity to travel to the office of the exchange office. Therefore, there is also a second solution – the exchange of Bitcoin for cash in another place chosen by the customer, as part of our concierge service.
How to exchange Bitcoin for PLN – step by step
How to exchange Bitcoin for PLN in our exchange office? You don't have to announce your visit, but it's a good practice, especially if you want to exchange a larger sum or you care about non-standard currencies (euro, USD).
Upon arrival, our representative will provide you with the current rate (you can also view it in advance on our website). After accepting it, you will receive the address of the wallet to which the cryptocurrency should be sent.
As soon as we confirm that the transaction has taken place, we will immediately pay out the agreed amount in cash. We make every effort to ensure that the exchange of cryptocurrencies for Polish zlotys is quick, efficient and stress-free.
The answer to the question of how to exchange Bitcoin for PLN outside the exchange office looks very similar, but you do not have to appear on the spot, and we will come to you ourselves.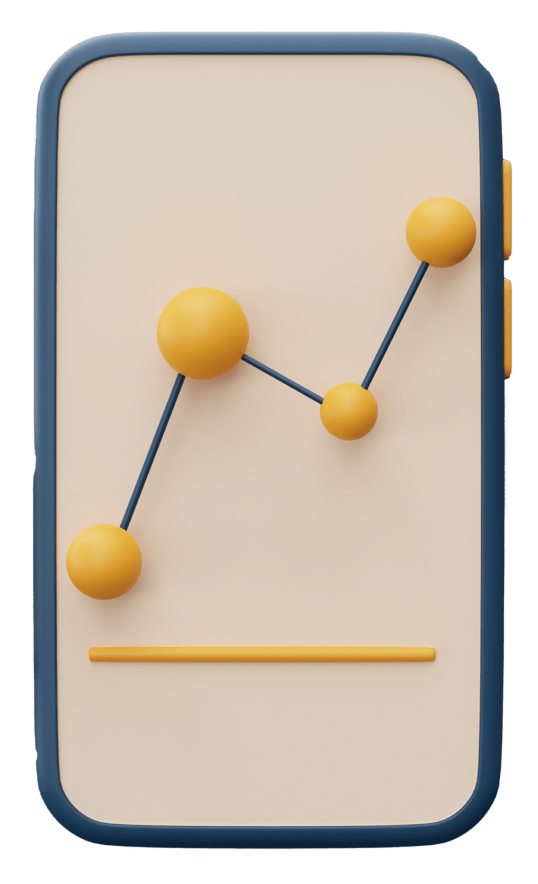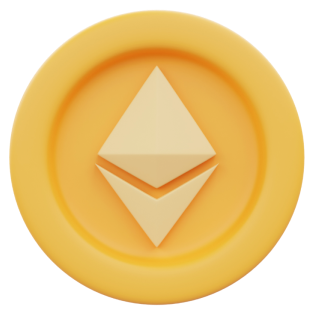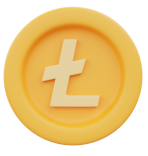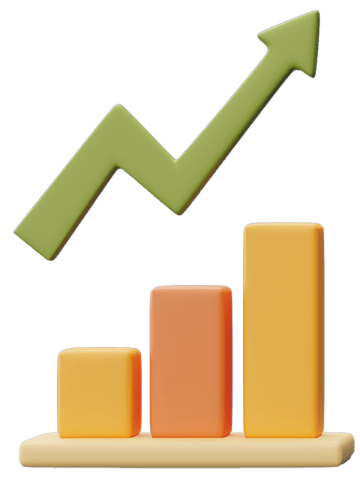 Investing in cryptocurrencies is easier than you think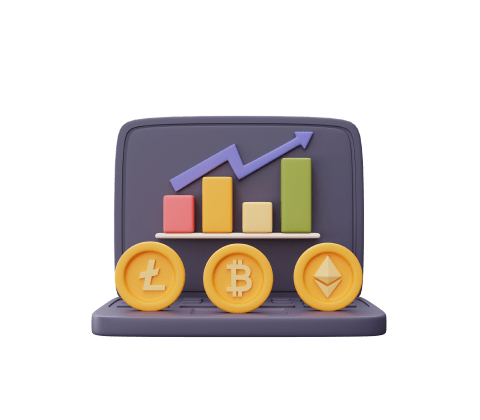 Choose the cryptocurrencies you are interested in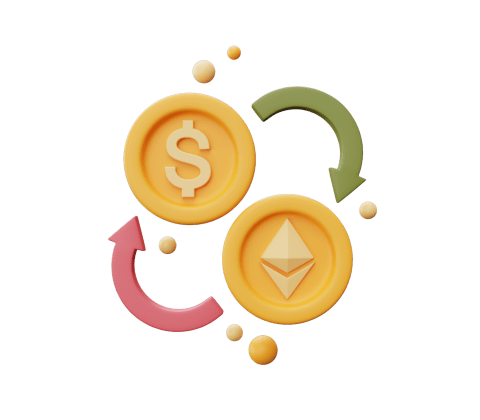 Give the right amount of cash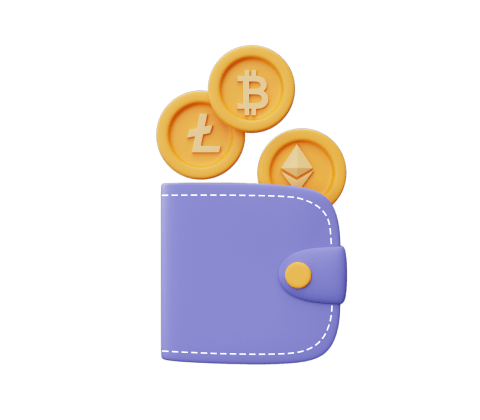 The funds will appear in your wallet
Bitcoin to PLN exchange – cost
The exchange of cryptocurrency into PLN takes place at the exchange rate accepted by the customer immediately before finalizing the transaction.
In the case of selling a cryptocurrency for an amount not exceeding PLN 175,000, the commission is 3% of the stock price, and for larger transactions its amount is determined individually.
We do not apply any hidden fees. We focus on full transaction transparency – you know in advance how much cash you will receive for a given transaction.
Cryptocurrency exchange for PLN – advantages and disadvantages
Exchanging cryptocurrencies for PLN allows you to realize profits from investments, converting them into a traditional currency, which is easier to use in everyday life. When you decide to exchange cryptocurrencies for PLN in our exchange office, you can be sure that the transaction will be safe.
It is worth remembering that exchanging cryptocurrencies for PLN may involve fees and commissions that vary depending on the exchange platform. We put customer satisfaction first, which is why we offer competitive and transparent exchange parameters, and in the case of large transactions, we are open to negotiating the amount of commission.
Can Bitcoin be converted into cash? Summary
The exchange of Bitcoin for PLN is a transaction that sooner or later may interest every investor. It is worth knowing how to exchange cryptocurrency for PLN. As you can see, this is not a particularly time-consuming and complicated process. Importantly, it is possible to exchange cryptocurrency anonymously.
At the same time, it should be ensured that it is carried out on attractive terms, with the help of a reliable entity, such as our bureaux de change, which complies with Polish and European law.
HAVE QUESTIONS? DO YOU WANT TO CONTACT US?
---
Work hours:
Monday – Friday: 10:00 – 18:00
Saturday: Please contact us.
Sunday: Please contact us.